As soon as we saw this Banana t-shirt from Solid Threads, we ordered one for Anji, which she's been wearing in our videos. Many of you have asked us where she got the shirt at. So we contacted Solid Threads to try to set you guys up. To our surprise, the owner (who happens to be a vegetarian) thought it was a great idea and even offered us a discount code for you! Here's how to use it:
Simply enter Coupon Code happyvegan for 10% off storewide! Enter this during checkout, or anytime when viewing your shopping cart.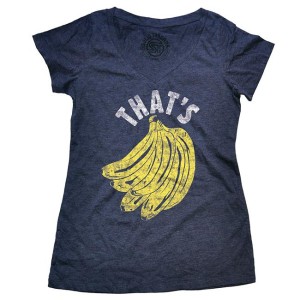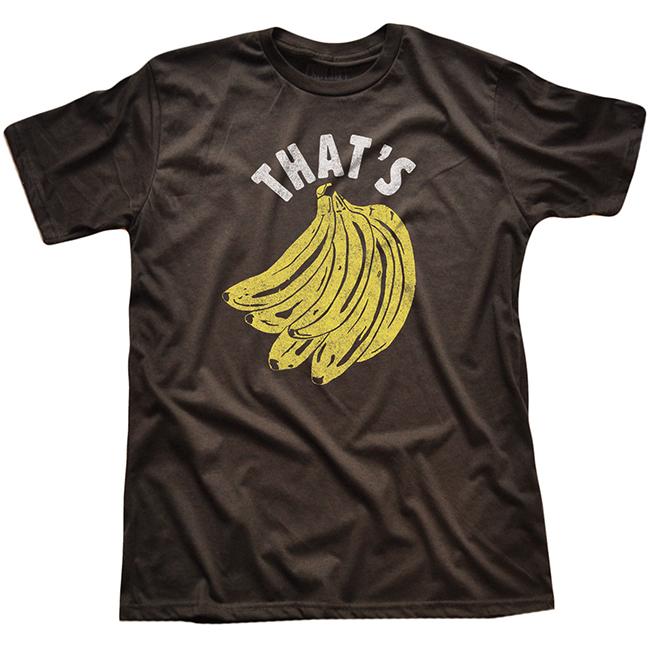 Ryan has been wearing the "Don't Hate, Meditate" shirt often in our videos. And they have lots of other cool vegan and food related t-shirts as well.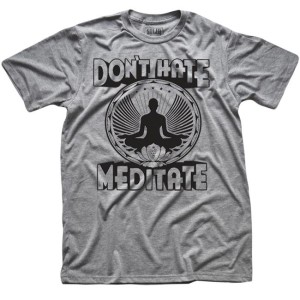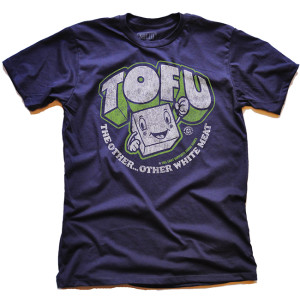 We should add that they cut & sew their t-shirts in the USA with a buttery soft vintage-like fabric. Shipping is even free for all USA orders! So head over to solidthreads.com and check out their giant selection of cool shirts!
Looking for some vegan t-shirts? Please check out our own line of vegan t-shirts, tank tops, and tote bags.